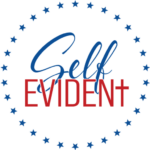 WARNING: This episode contains graphic content due to the truth behind gender-affirming surgeries and the transgender lie.
In this episode of Self Evident, the topic of transgenderism and its tragic truth is discussed once again.
This episode will cover the rising star of the transgender movement, Dylan Mulvaney and TLC star, Jazz Jennings. This episode will also discuss Chloe Cole, who is a staunch advocate against gender-affirming surgeries, having been prey to one herself. Finally, this episode will cover Laura Perry and the hope she found in Christ in her de-transition journey.
All of this and more will be analyzed from a biblical worldview.
If you are interested in learning more about this subject, all of the cited sources in the episode are linked below.
RESOURCES:
Dylan Mulvaney TikTok Eloise video
Jazz Jennings ABS News interview
Jazz Jennings doctor conversation
Chloe Cole Tucker Carlson interview
Chloe Cole Jordan Peterson interview