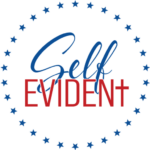 The only way out of nursing our own victimhood is to turn to Jesus, the only true Victim, who will put it all right. He will do this by forgiving our sins, and by giving us forgiveness for those who have wronged us. ~Pastor Douglas Wilson
We are featuring another interview segment from The Good Word Podcast with Paul Scott on today's episode.
The mentality of victimhood is a prominent mindset in our day and age of shifting blame and responsibility. In this on air conversation, Kenna Rose and Jenna address why it's so easy to fall into that lifestyle and what the Bible says about it.