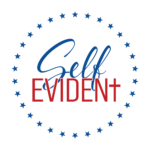 Today we have a rather unique episode coming your way. Earlier this year, The Illinois Christian Home Educator's (ICHE) conference took place in Bourbonnais, Illinois, and Jenna was given the opportunity to interview a husband-and-wife duo who define the term "power couple." Will and Meeke Addison, hosts of Airing the Addisons, were those precise people at this year's convention, and Jenna was able to speak with them on behalf of the Illinois Family Institute's Spotlight podcast.
Culture proof is a term coined by the Addisons to describe what parents should want in their children. The culture creeps into homes and families with the intention of penetrating the hearts of the children, be it through social media, music, movies or books. "What is required of [parents] is that we make our kids impervious to the culture. We want our kids to be out in the culture, but we do not want a godless culture getting into them" states the couple fervently.
We're delighted to share this conversation with you today on Self Evident, and we hope you enjoy!