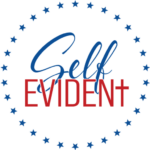 Current events can become extremely overwhelming when talked about from a secular worldview.
In this edition of Self Evident, Alyssa, Kenna Rose & Brynn run through three issues going on in America from a biblical, Christ-centered point of view: Arizona public schools banning Christian teachers from applying, Illinois legislators proposing that bathrooms should be for all and all should be for the same bathroom, and more.
To send an email to Illinois lawmakers voicing your disapproval of HB 1286, click here.